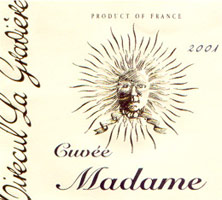 Wine column by Martin Walker
It has been a roller-coaster of a year in the vineyards, with frosts and hailstorms in the spring and early summer, followed by intense heatwaves. The rare rains that did fall came in damaging floods and thunderstorms.
There were moments of near despair among some of my winemaking friends after the shattering impact of the June hailstorms, when they thought the entire crop had gone. But then Mother Nature showed her resilience and out came new buds and now the question is whether there will be enough pickers to bring in the whole harvest.
Because of the heat, in the Bergerac as in the Bordeaux vineyards and across much of France, the harvest began unusually early. There are exceptions. In the Pécharment, at the venerable Chateau de Tiregand, they are counting on some timely rains before September 10. I hope they get them, since this will be the last vintage of my old friend, Francois-Xavier de St-Exupéry, before the place is sold, and he deserves to have a wonderful last harvest and make one of his speciality Grands Millesimes. The good news is that he is to continue making his outstanding wines at Chateau Mondazur.
I was delighted that my friend Harvey Steiman, legendary editor of The Wine Spectator in the USA, was able to serve some Tiregand wines at his annual feast in Aspen, Colorado, this month, at which for the first time he featured Perigord cuisine and Bergerac wines. Harvey came to stay with his wife earlier this year and we took them to some favorite vineyards, including Tiregand, which has long been a treasured favourite.
We visited another legendary winemaker, Bruno Bilancini of Chateau Tirecul la Gravière, and I'll never forget the way Harvey's eyes almost jumped out of his head when he tasted Bruno's glorious Monbazillac, the Cuvée Madame. Thanks to Marie-Pierre Tamagnon of the Bergerac Wine Centre and Johnny Denenea, founder of the Fans of Bruno group in the US, Havey's feast was able to feature both Tiregand and Tirecul wines and Harvey tells me it was the most successful feast he ever held.
Harvey wrote to let me know he had served Chateau de la Jaubertie Mirabelle Blanc 2019 with the two entrées, Tarte Tatin aux ognions rouges and Trempette aux herbes et à l'ail avec beignets de courgettes. With my own Cuvee Bruno Rouge 2018 they served La Soupe Froide de Tomates Rôties de Pamela à la mousse aux herbes. Château Tiregand Pécharment Grand Millésime 2016, was served with the Brochettes d'agneau avec abricots. The Château Tirecul la Graviére Sélection des Grains Nobles 2019 was served with the two desserts, Pêches à la sauce caramel and Gâteau aux Noix. (The recipes all came from Bruno's Cookbook, which was largely written by my wife, Julia Watson. I just wrote the twiddly bits between the recipes. It won the Prix Gourmand internationale as 'World's Best french Cookbook, and it will finally appear in English in the US and Britain next year.)
Reading Harvey's account of his feast day cheered me up, despite the difficult news from the Bergerac vineyards. In general, we have seen here in the South-west of France this year yet again the danger of dependence on the Merlot grape. Merlot is unusually vulnerable to hot summers. So even the grand vineyards like Pessac-Léognan began their harvest extraordinarily early on August 16.
Merlot is a marvelous grape, the backbone of Bordeaux wines, but in hot summers the grapes ripen early leaving the winemakers with a grim choice. Pick when the grapes are ready and the tannins and phenols are too immature to give their depth and resonance to the wines. Pick late enough for the tannins to ripen and the grapes are bursting with sugar, which means the wines will be unusually strong in alcohol.
Thirty years ago, Bordeaux and Bergerac wines were usually sold with 12.5 degrees of alcohol. These days 14 and 14.5 degrees are common and there are wines with 15 and more degrees, which is tending towards the strength of fortified wines like port. This means that the old claim that a man of average build could drink two glasses of wine with lunch and still drive without fear of being breathalyzed no longer holds good.
Winemakers have found various ways to adapt, planting different types of grape. Chardonnay, for example, has in recent years become more and more common. Chateau de la Jaubertie, south-east of Bergerac, was one of the first, and now Chateau des Eyssards near Monestier and Chateau Les Brandeaux in the far south-west are making excellent Chardonnay, but cannot market them as an appellation contrôllé of the Bergerac. This is likely to change as the bureaucrats of the wine business increasingly accept the need to adapt to the changing climate.
Even more change is coming, because the European Union has decreed that by 2025 the use of pesticides known as phytosanitaires has to be cut by 50 percent. Widely used to control fungi like mildew and oidium, this is already starting to promote the use of grapes that are naturally - or even unnaturally - resistant. The new rules are coming because of the harsh truth that the highest concentrations of chemical pesticides in all of European agriculture were to be found in the vineyards.
So I suspect we shall be hearing a great deal more of a grape called Marselan, which was born in 1961 of a cross-breeding of cabernet sauvignon and grenache noir, and which can be harvested late in September or even October. The South-west is not alone in this. The Champagne district has recently authorised the use of up to five percent of a new hybrid grape variety called Voltis Vinifera, which is a genetic blending of various types of Vitis Vinifera, an American grape, with Muscadinia.
Many of these developments are the result of cooperation between French scientists and the well-known German research centres, the Julius Kuehn Institute at Siebeldingen in the Rhine valley north of Strasbourg, and the Viticulture institute at Freiburg, close to the Swiss border.
There is more to come. In Chile, scientists are trying to eradicate the gene that makes grapes susceptible to these fungi, and particularly to oidium. This gene, present in all grapes, can destroy an entire vineyard when the contrast between day and night temperatures increases as it has done this year. So we can expect in the future to be drinking white wines made from Sultanine, traditionally a table grape, which has now achieved a genetic resistance to oidium
I just hope that these new varieties of wine can produce bottles that are fit to stand alongside the Jauberties, the Tiregands and the Tireculs at Harvey's future feasts.
s