Scheduled program for 6 persons
Available on demand for private groups of 4-6 persons
One-day (no Overnite) programs can be custom designed to fit your interests
Details at Terrance@paris-expat.com
Arrival by TGV from Paris to the station Reims Centre
Transfer via Mercedes Mini-Van to Le Clos des Terres Soudées at Roger-Coulon
The entire property as been privatized for us
Roger-Coulon Visit and tasting
A small (100,000 bottles) producer whose champagne can be found on the menus of Thomas Keller's prestigious restaurants THE FRENCH LAUNDRY in California's Napa Valley and PER SE in New York's Warner Center.
Eric and Isabelle Coulon are the the eighth generation of the Coulon family to be engaged as recoltant-manipulants, producing Champagne from Vrigny and the surrounding villages in the northwest corner of the Montagne de Reims. No herbicides are used and harvest is done manually. The juice from the red grapes is fermented and aged in stainless steel but much of the Chardonnay is fermented in small oak barrels (not new). Only the natural, indigenous yeasts are used.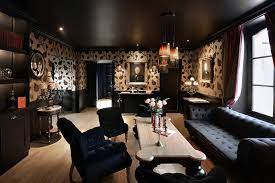 8PM Dinner in the library-smoked salmon, charcuterie, fromage and champagne, champagne, champagne.
DAY 2 :
Breakfast at Roger-Coulon
Transfer to Epernay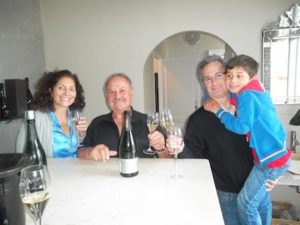 10AM Rene Geoffroy-Ay Visit and tasting
The Geoffroy family have been winemakers since the seventeenth century and the property has stayed in the family for almost 400 years, uninterrupted. In addition to prime parcels in Cumières, the family has holdings in Damery, Hautvillers, and Dizy. They aim for the highest possible quality and ferment the wines in oak barrels for their Cuvée Sélectionnée [now called Cuvée Empreinte] and Brut Prestige [now called Cuvée Volupté]. The wines don't go through malolactic fermentation, which gives them the nerve and aging potential that most Cumières Champagnes lack. When you talk to the well-educated young Jean-Baptiste Geoffroy, you understand that this is a family that cares passionately about wine.
12:30 Bistro to be selected.
2:30 PM Duval Leroy Visit and tasting
In 1991 the Champagne region was shocked by the sudden and premature death of Jean-Charles Duval-Leroy of the prestigious maison of the same name. As the other producers held their collective breaths, the widow Carol Duval-Leroy, calmly took the reins and twenty years later the company has soared to new heights– Duval-Leroy champagne is served in the most prestigious restaurants in the world including Per Se in New York and the exceptional Les Crayeres in Reims.
Train to Paris
Final rate TBD
All inclusive except for trains
Limited to six persons
Reservations: Terrance@paris-expat.com