This book is like a New York Times recipe I found recently for Kitchen Sink Cookies. The normal ingredients - flour, sugar, eggs, butter - make their appearance. To those, you add a cup of savory stuff and a cup of sweet stuff, your choice. I baked a batch, with broken pretzel pieces and smashed potato chips; dark chocolate chunks and pieces of dried apricots. My family loved the cookies, we devoured them in no time.
This will not be a review of the aforementioned cookies, but rather a review of a book by Toby Ferris entitled, Short Life in a Strange World …. Birth to Death in 42 Panels.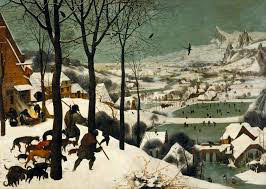 (Figure 1. Hunters in the Snow, 1565). The book is very much like the cookies I baked and I mean that in the best possible way. Here is the set up, in 2012, Ferris decided to travel through Europe and America to view the extant paintings of Pieter Bruegel (the Elder, the father, not the son and imitator, Bruegel the Younger). That same year, Ferris turned 42, the age that Bruegel died and the number of surviving Bruegel panels. In addition to this, Ferris' own father had recently died. Those synchronicities propelled Ferris to undertake, in the grand tradition of Bill and Ted, an excellent adventure. Ferris created a spreadsheet of Bruegel paintings, dates, location, subject, etc. and set off for the various institutions (mostly museums) in which the Bruegel paintings reside. For the next five years, until 2017, sometimes alone, sometimes with his brother, sometimes with a friend, he visited the paintings. This book is equal part personal reflections and private reminiscences; cultural references and art historical reviews. There is as much emphasis on the process as upon the stated goal - that is, for example his fights with his brother when they travel together, gets almost as much ink time as the Bruegels they are ostensibly traveling to see. References to his father's life, as well as his own, interspersed with musings on the 17th century and art history in particular and on any number of other subjects, in general, make this as much a voyage of discovery for the reader as it was for the author. So, like my kitchen sink cookies, the book is filled with sweet connections and savory altercations in every bite, I mean on every page.
When I first picked up the book, I was immediately plunged into my own past. Ferris mentions the painter Henri met de Bles. Have you ever heard of him ? Probably not. I haven't heard about him since I took a graduate art history seminar at the Philadelphia Museum of Art. Each student selected a painting in the conservation lab to investigate. I chose Henri met de Bles because he reminded me of Hieronymus Bosch, an artist you probably do know. Just reading that artist's name was like a blast from the past.
In the middle of the book, it happened again. One of my areas of expertise is European Depictions of the New World, the Americas. European rulers, like King Ferdinand and Queen Isabella of Spain, to see how they might profit from the New World, sent explorers out to ….. explore. As a result of those voyages of discovery, Renaissance royalty accumulated exotic animals and natural products as well as man-made objects. Their cabinets of curiosities and their menageries (zoos) were filled with things new to European eyes. On page 151, Ferris quotes the artist, Albrecht Durer's response to those objects and animals. Durer wrote in his diary, "In all my life, I have seen nothing which has gladdened my heart so much as these things. For I have seen therein the wonders of art and have marveled at the subtle ingenuity of people in distant lands." The Durer reference is part of Ferris' discussion of Bruegel's painting, The Fall of the Rebel Angels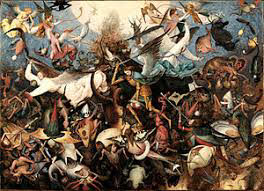 (Figure 2, 1562) in which one devil is depicted wearing armadillo armor and another sports an Amerindian (native American) headdress of parrot feathers. Once again, temps passé and temp perdu, thank you Proust.
Be prepared for your own personal walks down memory lane, which I am sure this book will take you on, whether through Ferris' discussion of his visit to Healdsburg, California or his stay in an American National Park. You will also learn about a lot of different things, unexpected things, whimsical things and serious things. For example, pretzels. On p.123, as Ferris recounts an incident in Munich at a Bavarian beer house, we are plunged into pretzels. We learn that "modern historians owe much of their knowledge of local pretzel knots to Bruegel". All you have to do is look really closely in and around Lady Lent's wagon in the painting 'The Fight Between Carnival and Lent.'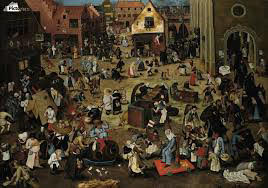 (Figure 3, 1559; Figure 4, detail). Further, according to the art historian Simon Schama (in Embarrassment of Riches) the pretzel is iconographically associated with conflict, which might explain why the group of "alpha Bavarians" as Ferris describes them, were at the verge of beating the hell out of Ferris and his friend at that Bavarian beer house, something to do with his friend disrespecting a pretzel.
If you like proverbs, as I do, you will be treated to the meaning of numerous ones which found their way onto Bruegel's canvases. Because, according to Ferris "Bruegel thought in proverbs". And he painted in them too, as you will see. Further, if you like knowing the source of expressions, again this is the book for you. For example, we all know that there are two Jewish Sauls, the better known one is the New Testament Saul who became St. Paul on the road to Damascus. I didn't know though, that the first Saul, the king who preceded David, had prompted his successor to utter the phrase, "How the mighty are fallen" when David learned that Saul committed suicide to avoid capture by the Philistines. This you will learn in Ferris' wry discussion of Bruegel's painting, 'The Suicide of Saul'.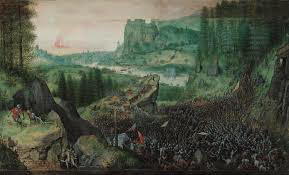 (Figure 5, The Suicide of Saul, 1562, Figure 6, Detail)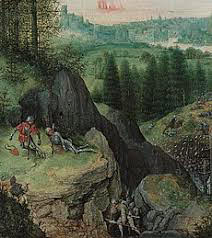 The painting depicts the moment after Saul's armor bearer refuses to kill him (at Saul's request). Severely wounded, and with swarms of Philistine soldiers advancing up the hill, Saul falls on his own sword. Saul's death was considered a punishment of pride, as David's comment attests.
These are just a few of the reasons I loved this book. Depending upon what interests you, you will be swept along in this smorgasbord of reflections and anecdotes, historical references and insightful interpretations all served up in the comings and goings of Toby Ferris, his brother, his friends, his parents, but not his wife or his children, hmmm …..