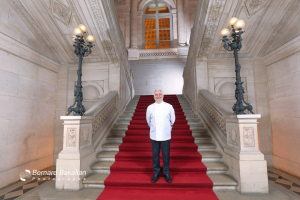 Hailed by La Liste as the Best Restaurant in the world my 4-hour, 7 wine, 2 cognac meal left no doubt in my mind.
Your experience begins when two 'footmen' receive you at the Quai Conti entrance and escort you to the grand, red carpeted staircase that could have appeared in the marriage of King Rudolph (Ronald Colman) to Princess Flavia (Madeleine Carrol) in THE PRISONER OF ZENDA.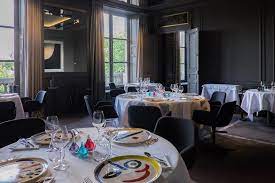 The monumental three star chef Guy Savoy has installed a magnificent homage to gastronomy at a Parisian monument, the Musée de la Monnaie. It combines the aesthetics that M.Savoy views as essential to 3 star gastronomy: elegant tableware by artist Virginia Mo, large works of art, including sculpture, in a space reflecting the grandeur appropriate the the cuisine, in this case with views of the Seine from five of the six private dining rooms .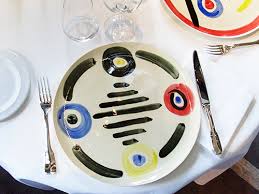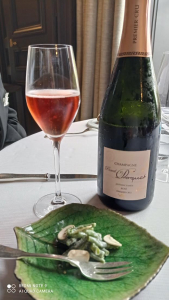 Once seated with a view of the Seine, Sylvain approached and suggested a macerated pink champagne to accompany an amuse bouche of haricots vert/champignons in a citrus dressing followed by oysters concassées, granité algue et citron washed down with a Premier cru Chablis that our Burgundian waiter knew intimately.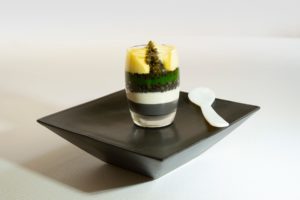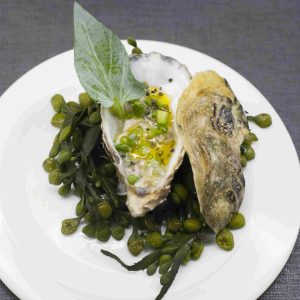 Next we were served a rainbow of caviar from the Sologne with smoked sabayon, a pousse café of caviar, and grilled lobster to finish the Chablis.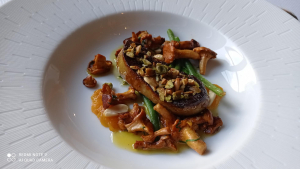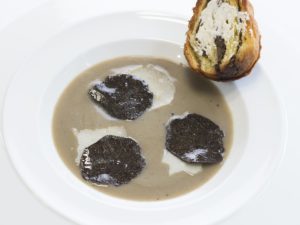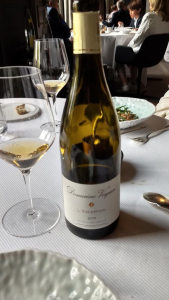 We continued this Rabelaisian feast with a buttery pan-seared foie gras with girolles that set us up for the house signature dish-artichoke soup with black truffles and a flaky, buttery, brioche of mushrooms and truffles to dip in the soup.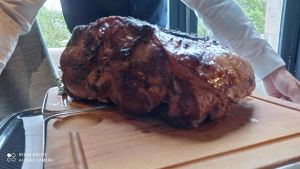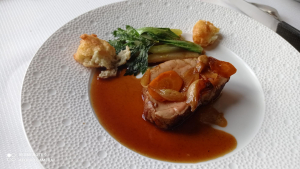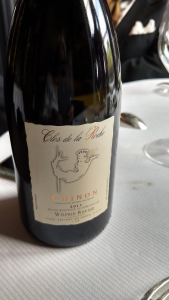 From a whole saddle of roasted veal the chef carved a slice and served it with vegetables and the puff pommes dauphine of Chef Savoy's childhood served with a CHINON that produced oohs and aahs from M.
Le tomate-framboise showed off the divine Saint-Veran.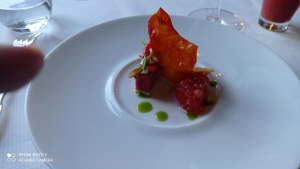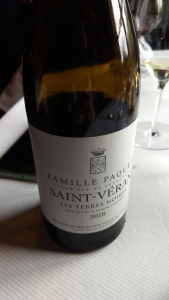 Pure chocolate with Sauternes.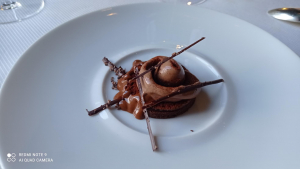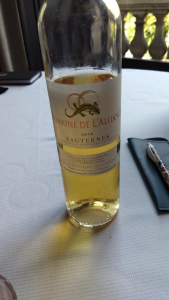 As the cart of digestifs arrived I noticed an old friend, a nearly empty bottle of Cognac A Edmund AUDRY. I had met the owner,Bernard BOISSON 20 years ago at a tasting in a Paris wine shop. It was better than I remembered or my palate has become more sophisticated.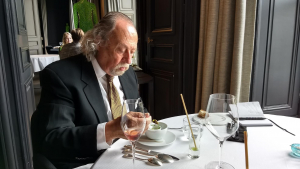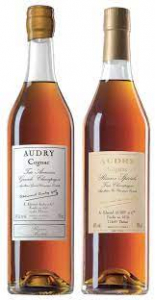 One very satisfied critic. Tell Carine that Terrance sent you.
Monnaie de Paris
11, quai de Conti
75006 PARIS
Tél : +33 (0)1 43 80 40 61