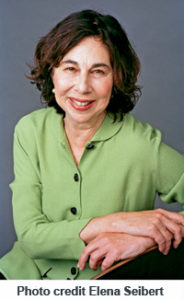 Carolyn Burke the prize-winning biographer of Lee Miller turns her attention to the diminutive 20th century French icon and her enduring impact on French society.
TG: A proper, non-hagiographic biography requires years of meticulous research and then writing and rewriting-in effect you have an intimate relationship with your subject. Why Piaf and what was the most surprising thing you learned about her?
CB: Her songs have been with me since I was a nineteen-year old studying French and living in a maid's room on the Left Bank. I learned French by singing along with Piaf at a time when some of her great, late songs kept morale high in spite of the bombs exploding in public places: the Algerian War had already come to France big time. While my teacher at the Sorbonne praised Piaf's diction, I absorbed her defiant spirit along with a set of emotions I had not yet experienced, as if French culture had entered me by means of her music.
The most surprising thing I learned about her: she defied the Nazi occupiers during World War II by sheltering her Jewish friends and composers, by singing their songs even though they were verboten, and aiding the Résistance to help French prisoners of war escape from the stalags.
TG: As a "child of the streets" she never lost the connection with her childhood in Belleville. Describe the Belleville of her youth and its affect on her.
CB: Belleville (like Menilmontant, where her friend Maurice Chevalier grew up) had been long been known as politically radical and by 1915, when Edith was born, was one of the poorest quartiers of Paris.
At the same time, it was a melting pot of working class Jews, Eastern Europeans, and other foreigners and housed a number of cafés and cabarets where the greats of the chanson française tradition performed–singers like Berthe Sylva who inspired Edith Gassion (her birth name) to perform in public.
The camaraderie of such places gave Piaf the support she needed until she moved to Pigalle in the 1930's—where she was able to make more money and support herself, her infant daughter, and her companion, the infamous Momone (Simone Berteaut), whose self-serving memoir of life with Piaf in those days established the myth of the singer as self-destructive waif.
TG: She was an instinctive, untrained singer of whom Maurice Chevalier said: " That kid (Piaf) tears your guts out." She was also enormously popular in New York where very few of her fans spoke French. What was the quality of her voice and stage presence that transcended language?
CB: Starting in the late 1930's, Piaf took every opportunity to polish her diction and refine her phrasing, with the help of two mentors—Raymond Asso, who wrote songs for her, and Jaques Bourgeat, who took it upon himself to educate her by having her read French poetry, classic writers like Rimbaud and Baudelaire.
Piaf's fervor, her fierce purity, seems to transcend language. Once she learned proper French, her remarkable musical intelligence, helped her to live fully in each song, illustrating its lyrics with her voice and her hands, which swooped majestically or fluttered like moths. From then on, despite her start as a spitfire, Piaf perfected an art of sobriety, one that conveys the rawness of deeply felt emotion yet retains a high degree of vocal purity. In particular, her velvety vibrato and guttural "r's" transmit the meaning of her songs even to those who don't speak her language.
TG: Early on in her career she was "adopted" by Louis Leplée and Raymond Asso among others who furthered her career. Describe those relationships.
CB: Leplée, the nightclub owner who "discovered" her singing on a street corner near the Champs-Elysées, gave her the name "La Môme Piaf" ("Kid Piaf": piaf is slang for sparrow) when she made her debut at his club in 1935. They became close friends; Edith looked to him as her substitute father. After his brutal murder the following year (the case was never solved), Piaf was dragged through the mud by the gutter press because of her friendships with the milieu (mafia) figures in Pigalle.
Her fledgling career was on the point of collapse when she turned to Raymond Asso, who became her songwriter, impresario, and lover. In the late 1930's the little singer accepted Asso's tyrannical regime because she knew she needed what he had to offer—savoir vivre, literary and musical finesse, and the many songs he composed based on her picaresque adventures, which suited her stage persona perfectly and made her name (for her first major stage performance, he insisted on her appearing as "Edith Piaf" rather than as the "môme" of her infamous past).
TG: She was instrumental in developing the careers of Aznavour, Montand, Moustaki and Eddie Constantine, having evolved from a mentee to a mentor. Discuss the almost tyrannical way that she "nurtured " them.
CB: Piaf's nurturing of younger singers resembled her own "lessons," which emphasized dedication and resolve, such as staying up all night to get a song just right, as much as they did the sense of métier, a kind of musical intelligence that comes with experience. She taught her protegés to cultivate their stage presence, select their repertoires, to choose appropriate gestures for each song, and other aspects of performance that serve to establish the performer's style and reputation.
TG: Apart from the songs like Je ne Regrette Rien and Milord that we associate with her what is her legacy?
CB: Piaf is an unlikely example of great heartedness as well as one of the outstanding vocalists of the twentieth century. Her exceptional generosity comes through in her singing; her religion of love, of giving her all, is palpable even if one doesn't understand the words. To this day she continues to inspire singers in France and all over the world. Aspirant performers on the French version of American Idol all learn her songs: her legacy has been recognized by singers like Joni Mitchell (who remarked, "Edith Piaf knocked my socks off") and Martha Wainright, who recently produced a CD of Piaf's songs that tries to recreate her complete vocal abandon. Perhaps it is the way Piaf takes listeners to the edge of their seat, to an almost ecstatic sense of their deep emotions and common humanity that is her enduring legacy.