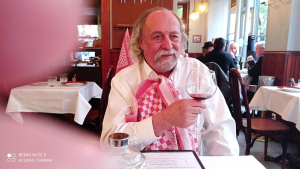 Prior to Covid this local favorite was a destination, especially when I had guests in town. The fifteen cheese course (all you can eat and I'm sorry to say many took advantage) and the terrine of herring in olive oil and brine were alone enough to bring me here. Sorry to say that Covid restrictions have put a temporary kabosh on this pleasures, but I'm happy to report that the food, has gotten better.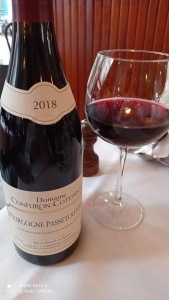 Bruno, a 13 year veteran of the salle, seated us and poured a delicious Burgundy while informing us that the chef had prepared a special menu for us.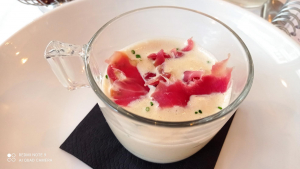 M started with a velvety vélouté of cauliflower and my choice was oeuf cocotte in a creamy mushroom sauce with strips of smoked ham-both were unctuously delicious.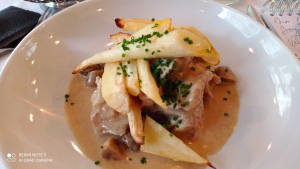 As aficionados of blanquette de veau we were immensely appreciative of the house preparation: not a carrot in sight, but rather slightly crispy julienned parsnips.
This is cuisine grandmère at its most basic and flavourful.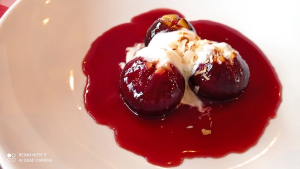 Desserts were sublime: a butterscotch riz au lait and figs poached in Banyuls.
This was a review as easy to write as it was to eat. It has earned its way back onto my Top Ten Bistro List.
Incredible Luncheon value Monday-Saturday
Entrée • Plat • Dessert -25 euros
ASTIER 44 rue Jean-Pierre Timbaud Paris 11eme