Sarah Moon - Photographs and Films at MAM. Beverly Held, Ph.D. aka Dr. B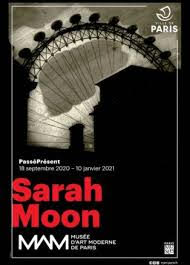 Figure 1 Sarah Moon Exhibition Poster, MAM
I was at the Luxes exhibition at MAD-Paris the Tuesday before re-confinement, as you know, when my friend Claire reported what she was reading on her 'news feed'. Contrary to what we had been led to believe, because it had sort of been reported, we were not about to have a slightly earlier curfew in the weeks ahead, with confinement during the weekends. No, we were set to begin another full-out confinement. Which we all assumed would start Saturday night. Which gave me a few days to visit as many museums as I could. So, I rushed home to make reservations. The Matisse show at the Pompidou had no availability, even when I used our dear leader's name (Terrance, not Trump). However, I was able to book the Musee d'Art Moderne de Paris for Thursday. Which will be the subject, eventually, of this review. Which I suppose I should tell you is now known as 'MAM'. Next I booked the Louvre for Friday. I was feeling pretty good. Then President Macron spoke on Wednesday evening (in complete sentences, like an adult). He told us that the confinement would start at 20h00 the next day, Thursday. That was abrupt. Ah well, the Louvre and the Pompidou will have to wait. The exhibition I am about to discuss was the last exhibition I saw before everything went dark, again, in the City of Light. A sense of sadness is coupled with a hope that you, as well as I, survive the next wave of this pandemic and that on the other side is a little sanity and a lot of joy. (Figure 2)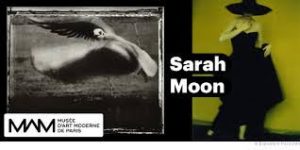 Figure 2. Sarah Moon, Exhibition Poster, MAM 2020
The exhibition, entitled PasséPresent Sarah Moon is a retrospective of the work by the photographer, Sarah Moon. And as with almost all the exhibitions I see, there are synchronicities aplenty. Like Man Ray, Sarah Moon's photographs adorn the covers and pages of fashion magazines. Like Richard Avedon, Sarah Moon has done fashion shoots for a variety of fashion houses. Like Lee Miller, Sarah Moon started out as a model and became a photographer. And Sarah Moon learned her craft from watching the photographer Guy Bourdin, who (like Lee Miller before him) went to Paris specifically to work with Man Ray. Like Cindy Sherman, Sarah Moon is a female photographer who photographs fashion. And finally, like David Hockney, Sarah Moon was interviewed about her exhibition during our first confinement. Hockney said the confinement hadn't bothered him a bit. Spring still happened, he still painted. Sarah Moon said that confinement here in France was a gift of time. And again, like Hockney, her exhibition is 'on-hold' now, as we all are, during Confinement Redux.
Sarah Moon was born Marielle Hadengue in 1941, in Vernon, France to a Franco-American father and French mother. Her family was Jewish. They fled occupied France for England where Marielle grew up. From the age 19 to 25 (1960-66) she worked as a model in London and Paris. As a model, she was photographed by some of the most sought after photographers of the day, like the aforementioned Guy Bourdin as well as Irving Penn and Helmut Newton. With no professional training in photography, she began experimenting with the camera, taking photos of her friends, other models.
When a photographer did not show up for a fashion shoot, she was asked to try her hand. Her photos were a success and her career was off and running. She changed her name to Sarah Moon and was hired by her friend Barbara Hulanicki to take photos of her wildly popular London fashion store, Biba. (Figure 3) Following that success, the designer Jean Bousquet asked her to photograph for Cacharel clothing and perfume (Figure 4). After Cacharel came the fashion houses of Dior, Chanel, Comme des Garcons, Christian Lacroix, Issey Miyake, etc. and work for fashion magazines like Vogue, Elle, Harper's Bazaar, Marie-Claire and Life. It is interesting, as these things go, that at the age of 28, in 1969, Sarah Moon met the multi-talented publisher of documentary photography books and editor-in-chief of the cultural review Neuf, Robert Delpire, 15 years her senior, with whom she shared her life for 48 years, until his death in 2017.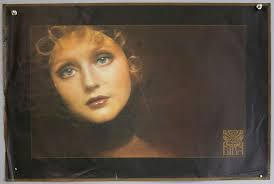 Figure 3. Sarah Moon, poster for Biba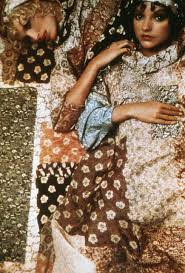 Figure 4. Sarah Moon for Cacharel
How does someone who has been the object of the male gaze professionally, who had been told (presumably) to 'make love to the camera,' change the narrative and control the gaze. We know that works of art both reflect and shape stereotypes. It would seem that a woman behind the camera, rather than in front of it, has two choices, to outdo the men at their own game or attempt to master the gaze in another way. Sarah Moon has been doing the latter for years. She uses her own experiences to subvert the traditional male narrative. In her photos, Sarah Moon's gaze is the female gaze.
I might as well acknowledge that there is going to be a wee bit of feminism here. (Figure 5) I am sure you can handle it, unless you think that 'grabbing them by their (you fill in the blank)' is okay if you are running for political office, or if you think that Harvey Weinstein really needs that walker with those tennis balls or if you think that a Phyllis Schlafly clone to replace Ruth Bader Ginsberg on the Supreme Court, is a good idea. May I remind those of you who answered yes to any of the statements above that denial is not just a river in Egypt.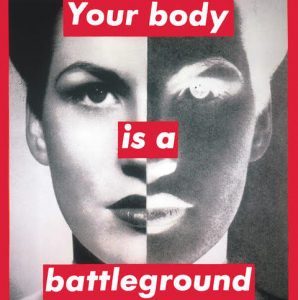 Figure 5. Your Body is a battleground. Barbara Kruger, for Women's March on Washington, 1989
Obviously the issue of 'the gaze' is not new. Let me just mention a few things by way of background. In 15th century Florence, wealthy young women were confined to the upper quarters of their homes and young girls in Venice were sent to nunneries, both strategies to keep them unseen and to protect their purity until a suitable marriage could be arranged. (Figure 6) And I could mention, too that during the 17th century, when older women got a little too powerful, a little too independent, they would be condemned, tortured and executed as witches. You may remember that Kiki Smith has proposed memorials for those forgotten witches in Germany and elsewhere in Europe. Alas, she hasn't gotten any commissions yet. (Figure 7)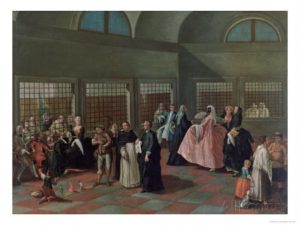 Figure 6. Visiting a nunnery. Pietro Longhi, 18th century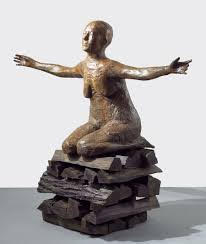 Figure 7. Witch memorial proposal, Kiki Smith
While we are at it, what about the 19th century flaneur. The man who strolled, sauntered, wandered, without purpose or plan, who looked without being seen, who was not accosted, whose right to be out and about was not questioned. There is a series of travel books now called The Flâneuse, but in the 19th century, there were no flâneuses, because women were the object of the male gaze. A woman who was out alone in public was assumed to be a fille publique, a prostitute. A respectable woman, a femme honnête, stayed confined to her own sphere, or went shopping.
The 19th century distinctions between the masculine sphere and the feminine one are very clear when we compare paintings by the women impressionists, Berthe Morrisot and Mary Cassatt with their male colleagues, Manet, Monet, Degas, etc. Both women depicted their female friends and family members in familiar surroundings, engaged in appropriately genteel activities. (Figure 8) Their male colleagues, whether they were in the streets or in the cafes and bars, were masters of what they observed, of what they surveyed.(Figure 9)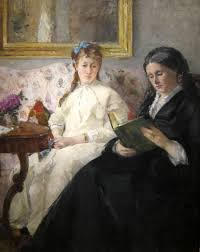 Figure 8. The Mother and Sister of the Artist, Berthe Morisot, 1870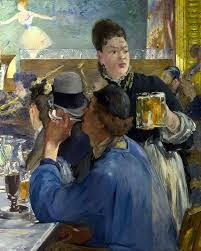 Figure 9. Corner of a Cafe-Concert, Edouard Manet, 1878-80
To return to the 20th - 21st centuries and Sarah Moon's fashion photographs. They are soft-focus while her male colleagues' photos are sharp and glossy. (Figure 10, Figure 11) She seldom shows the entire figure in her fashion work, the faces of her models are hidden or they are seen from the back. Their heads are sometimes cropped. But unlike photographs by Moon's male colleagues, there is no sense of violence or violation.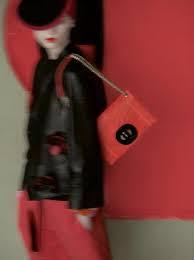 Figure 10. Sarah Moon, Giorgio Armani, 2018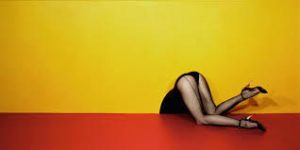 Figure 11. Guy Bourdin, 1970s
Annael Pigeat discussed this exhibition last month in Paris Match. She wrote in part, that as one watches models posing during Fashion Week, "the codes that their poses rely on," are ones that Sarah Moon's images refute. Moon sought "a different kind of relationship with her models. She encouraged them to be themselves." There is no making love to the camera here, there is no implied male dominance. The person behind the camera and the one in front of it are working together, collaboratively.
Sarah Moon explained it this way, "When I started, I worked with my friends, my colleagues. I knew what was asked of them as a game, as an attitude, as a provocation. I did not (do that), I hardly gave them any direction…." Her aim was to create "something that could distance me from the coded language of glamor." Sarah Moon told her friend, the painter Ilona Suschitzky, that "it was the backstage that interested me — the in-between second before the gesture was complete." Another friend, Caroline Baker, described it slightly differently, "She liked it when models got … tired … from waiting … for a shoot to take place. That was when she would start to take pictures." (Figure 12)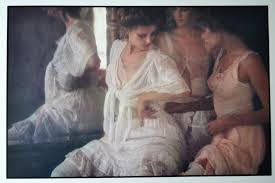 What Moon captured in her images is what we call the liminal moment. The moment betwixt and between. The models dressed up but not yet on stage, no longer just themselves, but not yet performing. We have seen paintings by both Degas and Toulouse-Lautrec of women 'backstage' before the performance. Degas' images of ballerinas practicing (with old men looking on) are, to me, invasive, a violation of the private spaces of women. Toulouse-Lautrec's images of women in brothels waiting for their clients, also the limnal moment of their professions, are at ease, finding comfort in one another's company. (Figure 13) TL was their friend, as Sarah Moon was with her models, and that ease shows in TL's work and in Moon's.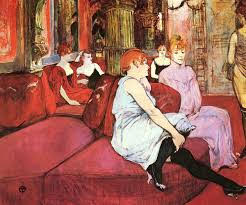 Figure 13. Salon de la rue des Moulins, Toulouse-Lautrec, 1894
In the world of fashion, women are both object and subject, that is, advertising is pitched to female consumers who become complicit in the commodification of other women.
This is in contrast to the traditional object / subject relationship for paintings of female nudes. These were nearly without exception painted for the delectation of a male patron. The artist, a male, is not in the picture. Instead he offers his male patron his own model who may well have also been his mistress.
Sarah Moon's photographs don't work this way. Her models are not commodified. By distancing them, by having them turn their backs, by showing them diffused within the picture frame, it is no longer the women themselves who are on display, for sale, but the clothes alone, the commodification of a commodity rather than the commodification of a person.Sarah Moon's photographs have been compared to paintings by Pierre Bonnard. (Figure 14, Figure 15) In her Cacharel fashion shoots, I am struck by the similarities with the paintings of Gustav Klimt, the way the women disappear within the highly patterned garments they wear. (Figure 16, Figure 17)The solitary woman who appears occasionally in Moon's photographs reminds me of paintings like Degas 'The Absinthe Drinker' or perhaps the painting of the same subject by Picasso. (Figure 18, Figure 19)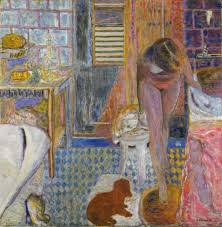 Figure 14. The Bathroom, Pierre Bonnard,1932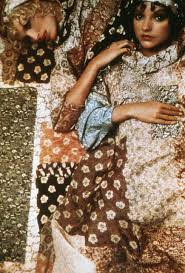 Figure 15. Sarah Moon, Cacharel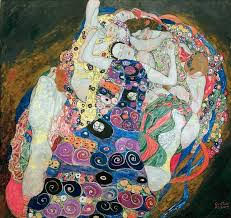 Figure 16. The Girls, Gustav Klimt, 1913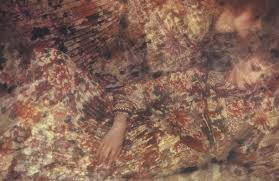 Figure 17. Sarah Moon, Cacharel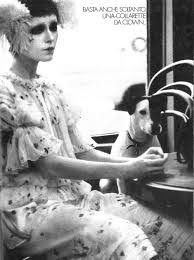 Figure 18. Sarah Moon, Italian Vogue, 1972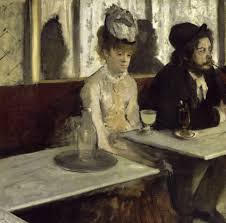 Figure 19. Absinthe Drinker, Edgar Degas, 1875
Here are some ideas that ran through my mind as I enjoyed this exhibition. Sarah Moon has photographed for a number of fashion houses, from Cacharel to Comme des Garcons to Chanel. Cindy Sherman has photographed for numerous fashion houses, too, most recently Stella McCartney. How do these two very different artists approach their work? If Sarah Moon set up a non-exploitative relationship with her models, Cindy Sherman, because she is photographing herself, pushes the envelope in different directions. She can pose herself as the femme fatale, the harlot, the cross-dresser (Figure 20) because she is questioning the rules, upending them, mocking them as she confronts them.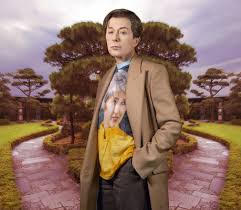 Figure 20. Cindy Sherman for Stella McCartney
In 1972, Sarah Moon was the first woman to shoot the Pirelli calendar, which had been conceived in the 1960s as a sexy, high-gloss promotional vehicle (yes pun intended) for the Italian tire company. When some of the world's most prominent fashion photographers began shooting the calendars, it went from advertising to art. The next time Pirelli asked a female photographer to shoot photos for their calendar was Annie Lebovitz, 25 years later. How do their visions compare? Sarah Moon shot the calendar in a rich, blurry color. (Figure 21) The models are young, they wear old fashioned undergarments. There is one image of a young woman with a tiny iron, reminiscent of Degas' paintings of women ironing. (Figure 22, Figure 23) One critic has called the photos sensual without being sexual. I quite agree. Annie Lebovitz's calendar is neither sexual nor sensual. She used the assignment to celebrate strong women, some straight, some gay, some old, some young, all notable women professionals who have made a mark in art, entertainment, business, philanthropy. (Figure 24) In short Annie Lebovitz's calendar has even less to do with the 'cheese-cake' calendars of old than Sarah Moon's interpretation did.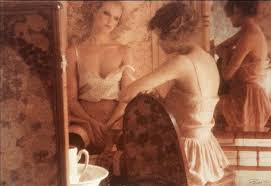 Figure 21. Sarah Moon for Pirelli, 1972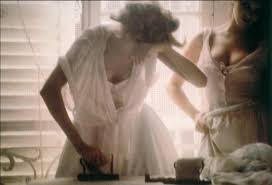 Figure 22. Sarah Moon for Pirelli, 1972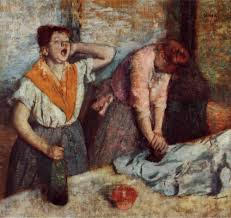 Figure 23. Ironers, Edgar Degas. 1884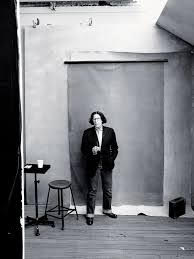 Figure 24. Fran Lebowitz in Perilli calendar, Annie Lebovitz, 1997
In 1985, Sarah Moon began taking personal photos as well as commissioned ones. While the subjects may be different, the same esprit informs them. For example, the circus. "I have always loved the circus, for its ephemeral side," she says. Which means that she photographs the rehearsals, the moments of relaxation, and not the performances. (Figure 25) Exactly the moments she chose for her fashion shoots.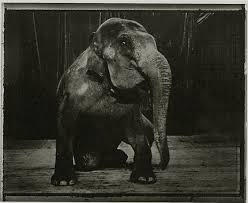 Figure 25. Sarah Moon, Elephant
And then there are her Polaroids. When an interviewer asked if she always degrades her images, she said "Polaroid films are sensitive, especially if you don't process them right away..… Fortunately, I have a few, enough to go on for a bit." The process of degradation offers a layer of unexpected change, one she does not control, but one that she certainly appreciates. (Figure 26)In this exhibition, her fashion photographs and personal ones are juxtaposed and arranged around five short films that are on a constant loop. Her films are her own photographs come to life with her narrative. The most recent is called, "Where is the white going?" and is made from those Polaroids. It represents the transitory nature of time, of the past, when the films were shot, of the present as the images degrade and of the future, when they will be no more. The other films are her personal adaptation of fairy tales like The Little Match Girl by Hans Christian Andersen, and Charles Perrault's Little Red Riding Hood. Sarah Moon describes her photographs this way, "I am not testifying to anything - I make up a story that I do not not tell, I imagine a situation that does not exist - I create a place or erase another, I move the light. I watch for what I did not plan, I wait to recognize what I forgot - I undo what I build … All the photographs are the witness, if not the memory of a moment that would otherwise be lost for always. Hence this feeling of loss; hence the association with death." How lovely, how pertinent. We are living moments we never expected to experience. (Figure 27) Shall we try to capture those moments as best we can?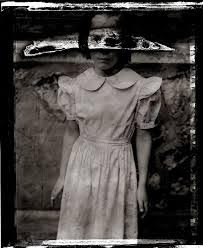 Figure 26. Sarah Moon, Polaroid photograph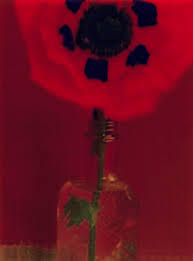 Figure 27. Sarah Moon, flower