M had been nudging me about Nancy for so long that I finally gave in. What took me so long?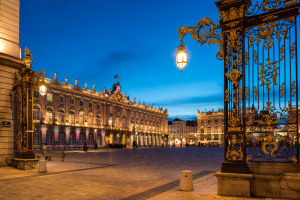 A mere 1 1/2 hour train ride from Paris, Nancy is a trip to another world-the world of la Belle Epoque and Art Nouveau.
Four gilded gates a la Parc Monceau open onto the Place where Good King Stanislaus reigns. The former King of Poland, Duke of Lorraine lived a rich Epicurian life and lavished his money on this now beautiful city. His daughter Marie Leszczyńska married Louis XV and via her chef gave us the Baba au Rhum.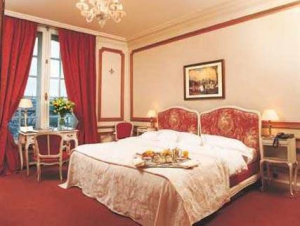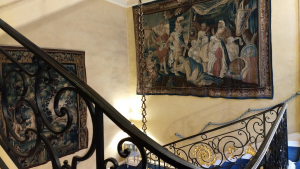 After an easy 15 minute walk from la Gare we arrived at our home for the two days, La Grande Hotel de la Reine, on the magnificent Place Stanislaus.Soon to be a 5-star destination it still mixes old world elegance with modern accoutrements and a breakfast salon that offers views of la Place.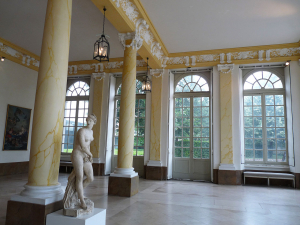 After a light lunch at one of the bistros on the Place we walked diagonally to the Museum of Fine Arts of Nancy whose foundation dates to the revolution. It currently houses a small collection of Monets, Signacs, Modiglianis , Picassos, Valadons and others but the most revelatory to me were the artists of the Belle Epoque, especially Victor Prouvé,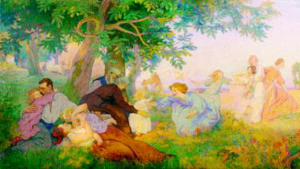 and Emile Friant who was one of the first artists to use photography to inform his painting.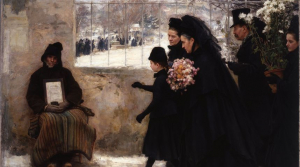 They are widely unrecognised today–is that Yogi BERRA or Sam GOLDWYN speaking?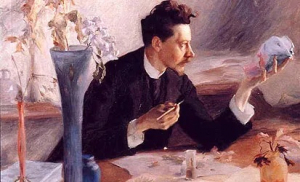 and the Viceroy of Vessiere, Emil Gallé. Not only was he a remarkable talent, whose work is highly valued today, but a great man, who sacrificed his career by his unpopular support of Dreyfuss from day 1. Others like his professional colleague, Majorelle were quick to jump on the anti-Dreyfuss (anti-Semitic) bandwagon.
If that is not enough, descend into the sous-sol and discover hundreds of objects from the Daum Collection. Daum, the legendary glassmaker master, has kept alive for more than a century a love relationship with the greatest artists of its time, giving their work of art a second life of crystal and colours. From the Ecole de Nancy, from Art Nouveau to Art Decoratif, from Majorelle to Dali, Daum has worked with the great artists of the 20th century.Few brands have worked with as many artists. And if you have a few thousand euros that are not doing anything, the boutique is just to your left as you exit the museum.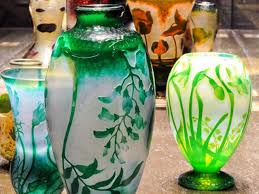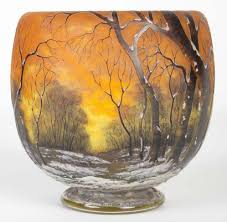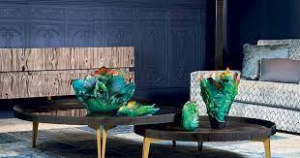 The Villa Majorelle, home of furniture designer Louis Majorelle, designed by Henri Sauvage at the very beginning of the 2oth century. It currently houses over 100 pieces of furniture, paintings and objets d'art.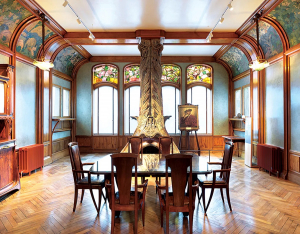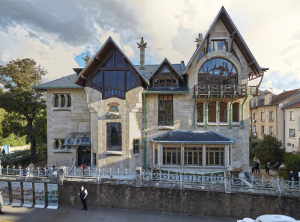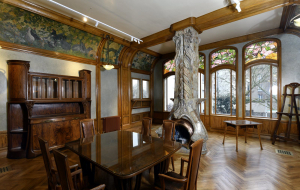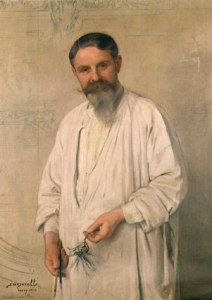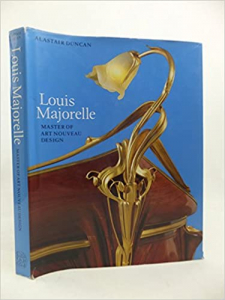 Officially established in 1900 it was permanently relocated to the home of Eugène CORBIN in 1951 and his gift of 759 objects is the foundation of this homage to Art Nouveau.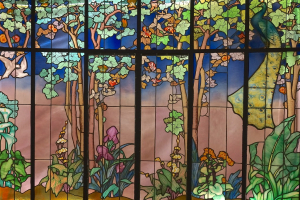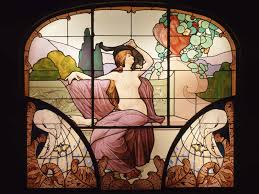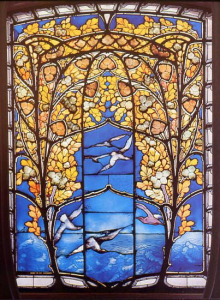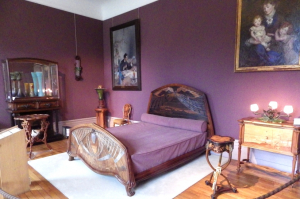 I hope you have enjoyed this brief visit to the cradle of Art Nouveau and will consider joining me on a 3 day 2 night visit later in the year that will as always feature great local food and wine. If you are interested please let me know ASAP (terrance@paris-expat.com) as these programs are for groups of no more than 8 persons and fill up quickly.