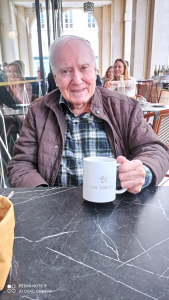 It was our first lunch after the confinement so my good friend (surrogate Papa) Bob Glaser joined me on the covered terrace of MORDU at the Marché Saint-Germain des Prés.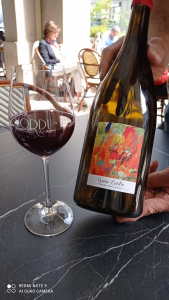 Chef Baptiste TRUDEL was back at his stove and part owner Nicolas PARADIS, founder of the wine bar O Chateau, is pairing his discoveries with Baptiste's creations. On this occasion he poured a Fleurie from GRETTA CARBO to begin a lively day on the terrace.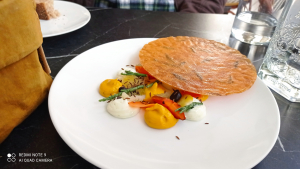 Bob began with a feathery light tarte au carrotte with cumin, feta and black garlic. I opted for an unusual treatment of Boudin Noir, crunchy and toped with feta and ricotta.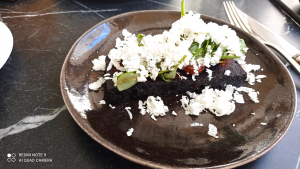 For a main course Bob selected grilled octopus with eggplant/miso, kimchi and Thai basil-an homage to Asia.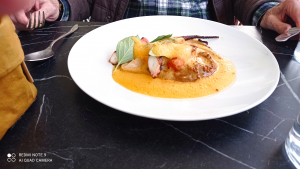 My choice was ris de veau, once again creatively prepared by Chef Baptiste, crunchy with a side of tomatoes and zucchini.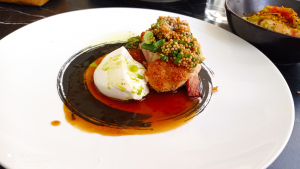 Paying attention tour 'brioches' we skipped dessert but relaxed and enjoyed a second glass of the excellent Fleurie.
Monday-Saturday
2 rue Félibien
Paris 75006
Tel: 01 42 39 89 27
75006 Paris​