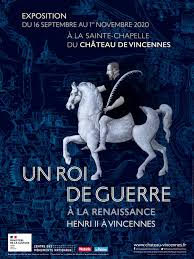 The end of the line, the #1 line: Chateau de Vincennes
Beverly Held, Ph.D. aka 'Dr. B'
I am guessing that you have been on the Paris metro at one point or another in your life. Well, maybe not Erin, but the rest of us. And as you probably know, the metros don't clearly indicate direction - knowing if you are going North or South, East or West, is not going to help you at all. Not even Uptown or Downtown is going to do the trick. No, what you need to know to board a metro with confidence, or to drive on the autoroute for that matter, is the name of the final destination on the metro or autoroute you are taking. And then just pay attention so you get off at your stop. This is (even for me) a roundabout way of saying that all of you have oriented yourselves at one time or another to one of the end stops of the #1 metro line which is Chateau de Vincennes. (Figure 1) Which is the subject of this essay.
Figure 1. No. 1 Metro Line, Paris
Have you ever visited the Chateau de Vincennes? (Figure 2) I must admit, with considerable embarrassment, that I hadn't been there before my visit a few months ago - between Confinement 1 and Confinement 2 - those halcyon days when, masks (sort of) firmly in place, we walked into museums and metros, took family holidays in the campagne and vaguely wondered if there would be a second confinement. Which in retrospect, seems exceptionally dim or painfully optimistic on our part, given that after Thursday's announcement of a countrywide curfew of 18h00 (6:00p.m.) we are all waiting for the shoe to drop, to be told when our 3rd (and I guess at this point, 3rd and counting) confinement will begin.
Figure 2. Chateau de Vincennes
I was motivated to finally take a trip to the end of the #1 line by two things. One is that I had recently been to Chateau de Chantilly (yes, home of Chantilly cream) and also home to one of the most beautiful book of hours (imho) - the Tres Riches Heures de Duc de Berry (which I mentioned in my discussion of the exhibition on la vie quotidienne [daily life] in medieval France). The background of nine of the calendar pages in this gorgeous book of hours (which fewer people get to see in the original than get to see the actual Lascaux cave paintings) depicts a different chateau. In the background for the month of December is the Chateau de Vincennes where the Duc de Berry was born, in 1340. (Figure 3)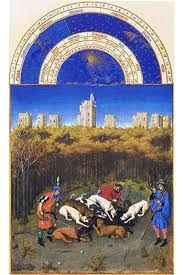 Figure 3. December Page, Tres Riches Heures de Duc du Berry, Limbourg Brothers, 1414
December pages in books of hours usually feature baking (interior scenes) or butchering, (exterior ones). Since the forest bordering the Chateau de Vincennes was famous for its game (and of course only royals could hunt there), the Limbourg brothers, the artists who are credited with painting the Tres Riches Heures, chose the moment that precedes butchering. On the left, a huntsman brandishes his spear, on the right another huntsman blows the mort, or death call, on his small horn. In the center, a third huntsman tries, without much apparent success, to separate the boar hounds and bloodhounds from their prey, a boar.
So, let's talk a bit about the chateau in the December page, the Chateau de Vincennes. (Figure 4) Construction began in the 14th century, on the site of a fortified hunting lodge, built 200 years earlier. The Chateau consists of four principal buildings—the Donjon, (purportedly the highest medieval donjon in all of Europe) which was the royal residence, the Chapel (which was built at the same time and by the same architect as Sainte-Chapelle on the Île de la Cité), and two pavilions (appropriately named Pavilion de la Reine and Pavilion du Roi) enclosed by an enceinte with nine towers (enceinte in this case does not mean pregnant, but rather the main defensive enclosure of a fortification), surrounded by a moat. (Figures 5, 6)
Figure 4. Chateau de Vincennes, plan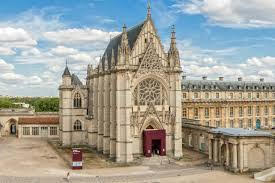 Figure 5. Chateau de Vincennes, Chapel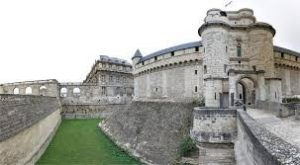 Figure 6. Chateau de Vincennes, Moat
Lots of stuff happened in and around this chateau, among them, a string of kings hid behind its massive walls during both foreign and domestic attacks, King Henry V of England died here in 1422 and Louis XIV lived here while he was waiting for his palace at Versailles to be completed. His father, Louis XIII, had used the chateau as a prison. Among its famous prisoners were Denis Diderot, the Comte de Mirabeau and the Marquis de Sade. During the French Revolution, in 1791 to be precise, a mob of around 1,000 workers attacked, pillaged and partly demolished the Chateau. The Marquis de Lafayette saved it from destruction. That sort of statement would have seemed very long ago and/or very far away were the events of 6 January at the United States Capitol not quite so fresh in one's mind. One senator (congressman?) said that Americans don't do that sort of thing, we are not French Revolutionaries battering down the Bastille. Did he not see the footage of the insurrection that the rest of us did? Never mind.
A few years after the Revolution, Napoleon converted the Chateau de Vincennes into an arsenal. In 1840, it was turned into a fortress. In 1917 the spy Mata Hari was executed by firing squad there. In 1930, restoration began but was halted when the Germans invaded France. Turned it into a supply depot, the predictable explosion happened in 1944, resulting in the partial destruction of the Pavillon de la Reine. During the battle for Paris' liberation in August 1944, German soldiers arrested and executed 26 French policemen and members of the French Resistance at the Chateau.
Restoration eventually resumed, in fits and starts. The chateau was closed in 1995 when the Donjon seemed about to topple over. It didn't reopen for 12 years. The interior decorations of the chapel were destroyed during the Revolution and again during World War II, but it wasn't until 1999, when winds clocked at 200 miles per hour blew through Paris and blew out the stained glass windows. The chapel reopened in 2009. The Chateau was classified as an historical monument twice, in 1993 and again in 1999. As I write this, I am thinking that you should really try to get to see this chateau as soon as you possibly can, because quite frankly, who knows what will happen next or when !
Before I tell you about the exhibition at the Chateau de Vincennes, I would like to stress that even without an exhibition to justify your excursion, there is a there, there. And I am not speaking as your average and occasional chateau visitor. I have been spending part of every year, for the past 30 years, in the Dordogne, département of 1001 châteaux. And I have visited quite a few of them. So I know my chateaux. Exploring the Château de Vincennes reminded me of visiting the Chateau de Castelnaud, that mighty fortress chateau overlooking the Dordogne River and museum of medieval warfare, or the imposing Chateau de Biron, on the opposite side of the Dordogne River. At them, as elsewhere, you can scramble up turrets and wander along parapets. But unlike those Dordogne chateaux, at Vincennes, you gaze not only at glorious hills and scenic rivers but the city of Paris, itself.
The second reason I decided to finally visit the Chateau de Vincennes was the temporary exhibition that I mentioned earlier, on Henri II. I had seen an exhibition in 2019 at St Germain-en-Laye about Henri II, (Figure 7) son of Francois Ier. That exhibition marked the 500 anniversary of Henri II's birth there, in 1519. Have you been to St Germain-en-Laye and visited the chateau? It is only 20 km from Paris and very easy to get to by train. The chateau is now the national museum of archeology so it isn't about period rooms, but it is a beautiful museum in a lovely town and easily accessible by train. So, what are you waiting for? Oh right.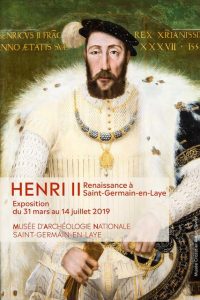 Figure 7. Exhibition Poster. Henri II, Stain-Germain-en-Laye
Before we talk about the exhibition, let's remind ourselves of what we know about this monarch. Well, first of all, he was the spare, his older brother was the heir. And secondly, he and his brother, the Dauphin, were imprisoned in Spain for 4 years (Henri was 7, his older brother was 8 when they were sent to Spain as hostages) to ensure that their father, Francois Ier, didn't forget the concessions he had made when he was captured on the battle field.
I think if people know anything at all about Henri, they know about his love life, which I am going to explain to you this way. Think about Henri II as being a little like Emanuel Macron and a little like Prince Charles. Like Macron, Henri II was 15 when he fell in love with a much older woman. Diane de Poitiers was a 35 year old widow, (Figure 8) Bridget Macron was a 40 year old wife. Like Prince Charles, Henri had to marry somebody he didn't know (let alone love). But I guess you could say it all ended happily enough for most parties concerned, except of course, for the two Dianes. Macron married the older woman, Charles eventually married his true love. Henri stayed with his mistress until his death, making conjugal visits to his queen often enough to produce 10 children. The unfortunate part (for Diane de Poitiers) was Henri's premature death. Since Henri was 20 years younger than Diane, it would have been assumed that she was going to predecease him. But alas, in 1559, at the age of 40, Henry was critically wounded in a jousting tournament. Henri's jealous wife, Queen Catherine (Figure 9) would neither permit Diane de Poitiers to see her dying king on his deathbed nor to attend his funeral. And she had to get out of Dodge, well, out of the Château de Chenonceau as soon Henri was no more. Princess Diane's sad end is one we all know.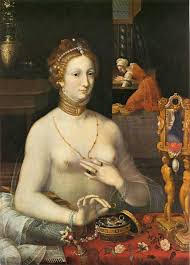 Figure 8. Diane de Poitiers at her bath, Fontainbleau School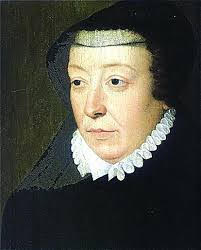 Figure 9. Catherine de Medici
Right, the exhibition… It was called, "A war king in the Renaissance: Henri II in Vincennes," and was held in the nave of the Sainte-Chapelle of the Château which was completed in 1552, during Henri II's reign. Filling the nave of the Chapel was a war tent, the kind used during military campaigns. (Figure 10) Campaign furniture includes lots of fabric and lots of collapsable and portable furniture because everything had to be easily mounted, dismounted and transported. I am familiar with this style of furniture from Napoleon I. Much of the furniture in his own home, Malmaison, is evocative of military campaigns. Stools and beds look but of course aren't collapsable and meters of gorgeous fabric recall tenting, just as in this exhibition.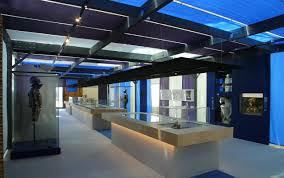 Figure 10. Henri II Exhibition, Ch. de Vincennes, under tent
Why a military tent? Because the curators conceived of the exhibition as an examination of the spirit of conquest and war during the reign of Henri II. The tenting was also a clever way to protect the manuscripts, maps and other delicate works on paper in the exhibition from direct sunlight. While war was at the heart of Henry II's policy, he never fought in battle. The memory of his father, captured and held prisoner, released only after he and his older brother had spent four years as hostages kept Henri out of harm's way. That is until June 30, 1559, during a tournament held in Paris near the Place des Vosges to celebrate both the Peace of Cateau-Cambrésis and the marriage of his and Catherine's daughter Elisabeth to King Philip II of Spain. During a jousting match, (Figure 11) King Henry, wearing black and white, the colors of Diane de Poitiers, was wounded in the eye by a fragment of a splintered lance. His eye and brain damaged, Henri died 10 days later.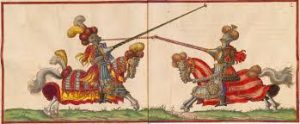 Figure 11. Henri II jousting at Place des Vosges, 1559
The exhibition explores the military accomplishments of Henri's reign, specifically the recapturing of territories seized by foreign powers in France during the reigns of Henri's predecessors and the conquest of Italian territories which France had claimed since the end of the 15th century. In paintings, prints and sculpture, the king is depicted most often in armor, either standing or on horseback. (Figure 12) When the king is referred to but not included, you will see instead, his emblem, a crescent moon, or his colors, black and white, or a crowned H. In complicated imagery, Henri was triumphantly depicted as the last Christian emperor, a reference to the prophet Daniel who prophesied that Christ would return after the last Christian empire. At other times, the reference is to St. Michael. (Figure 13) The Order of Saint-Michael, (Figure 14 ) had been created nearly a century before Henri's reign. Saint Michael, it was claimed had enabled Charles VII to win the Hundred Year's war against England. By Henri's time, the Order had become as prestigious for the French as the Garter was for the English and the Golden Fleece for the Germans. Its headquarters was originally at Mont-Saint-Michel, one place the English had never conquered. The Sainte-Chapelle in Vincennes became, starting in 1555, the seat of the order of Saint-Michel. 'This order," according to the curator of the exhibition (was) "the political affirmation of the divine power of the monarch."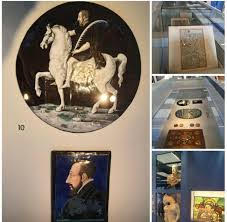 Figure 12. Henri II exhibition, Chateau de Vincennes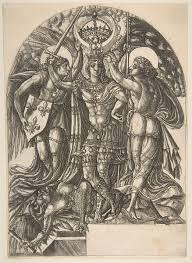 Figure 13. Henri II as St Michael between France & Fame, Jean Duvet, 1548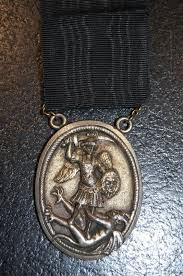 Figure 14. Order of St. Michael
The exhibition was an opportunity to visit the chateau and think a little more about the complicated lives of the French monarchs, to say nothing of the complicated lives of contemporary French politicians. So now you know about the Chateau de Vincennes. I certainly hope you will put on your list of places to visit IN Paris the next time you are IN Paris, whenever that might finally be.