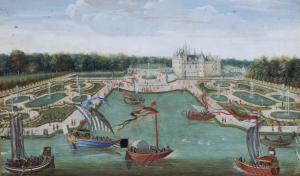 Just a 20 minute train ride from the Gare du Nord and a free navette and you will arrive at the gates of this magnificent chateau that exists in all its splendour thanks to Henri d'Orleans, duc d'Aumale, godson of Louis Henri de Bourbon, Prince of Condé, the last Prince of Condé.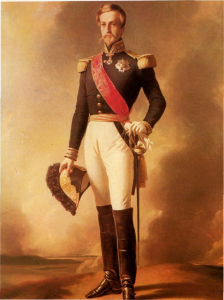 Considered as the greatest collector of his time, the Duke of Aumale, assisted by skilled advisors, built up a fabulous collection of precious books (over 43,000 in Greek. Latin, French,Italian, etc. and even a Torah scroll) paintings, drawings and decorative art objects, with which he planned to enhance the family domain in Chantilly upon his return to France from political exile in 1871.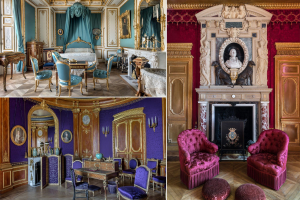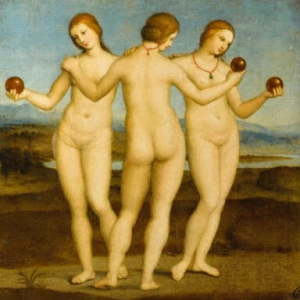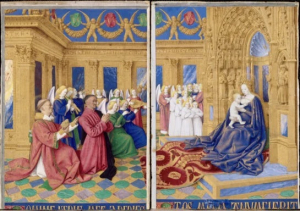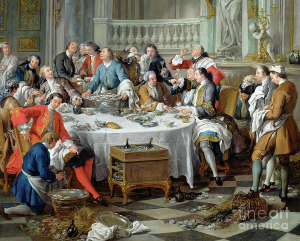 THE OYSTER DINNER by Jean-François TROY 1735-The first time a bottle of champagne was depicted in a painting.
Ask for Faustine to be your guide, in English or French, she is superb and injects much humour into her lively commentaries.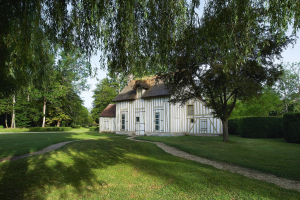 After digesting the history and after lunch, perhaps in the parc where this deceptively simple cottage houses an elegantly appointed restaurant, your next stop should be the Great Stables constructed from 1719-1735 theatre home to over 400 horses, the Great Dome for spectacles and the Museum of the Horse.
Watch an equestrian demonstration under the Great Dome
Wow! What great day. I will be organising private visits to the chateau. For details and reservations please contact me at Terrance@paris-expat.com