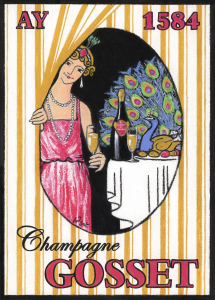 Just off Avenue de Champagne in Epernay you will find the Wine House of Gosset, the oldest in the region dating from 1548. They are smaller than some of the more well-known producers but are deeply rooted in the area, working with growers from many different vineyards and employing the unique non-malolactic fermentation process to produce their wines.
After seeing the modern production facilities and exploring the deep limestone caves we were treated to a spectacular five-course lunch with champagne pairings, the highlight being their wonderful Celebris vintage 2007. A truly outstanding champagne to accompany any special occasion.
Our guide Natalie was delightful and the tour will be very enjoyable for anyone interested in learning more about the fine wines of the Champagne region.
Berry STAFFORD, Paris
Join me in 2022-2023 (dates TBD or a private visit at your preference) in Champagne for a visit to Champagne GOSSET
We will assemble on the quai at la Gare de L'Est for a one hour journey to Epernay. Once we have arrived in Epernay it is just a short drive along the Avenue de Champagne, home to Pol Roger, Moet & Chandon, Perrier-Jouet and many other internationally known brands, before arriving at our destination.
Founded in 1584 Maison Gosset is the oldest producer of wine in Champagne. It was acquired in 1993 by the Cointreau family of Cognac Frapin who has spared no cost in their mission to produce a high quality wine deserving of its reputation.
We will be welcome by Hospitality Manager Nathalie DuFour who will explain the history of the house, followed by a visit to the winery and caves. After un coupe de Prestige Gosset celebris 2007 (unforgettable) we will be served a four course lunch featuring 3 different champagnes.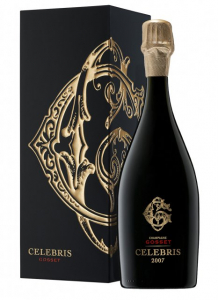 A champagne composed of 57% Chardonnay and 43% Pinot Noir. Grapes from the finest terroirs of the Côte des Blancs and the Montagne de Reims. Vinified and aged in stainless steel vats, malolactic fermentation is blocked, everything is done to preserve the naturally fruity aromas and the aging potential of this cuvée.
08h36
Train Gare de l'Est
09h56
Arrivée Epernay
10h15
Welcome to Gosset 12 rue Godart Roger - Epernay
History of the Domaine and wines by Nathalie DuFour
Visit to the caves and winery
Dégustation de la cuvée de Prestige Gosset celebris 2007
13h00
Déjeuner sur place

Sit down Lunch Mise en bouche apéritives / Entrée / Plat / Fromage / Dessert / Café

Accompanied by Grand Blanc de Blancs – Grande Réserve – 12 ANS de cave et Grand Rosé (Each wine will be explained as served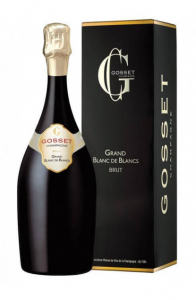 A Premier Cru brut Champagne, made exclusively from Chardonnay grapes and vines from around fifteen villages in the Côte des Blancs.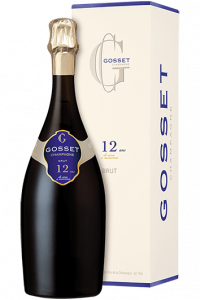 Distinguished from the other cuvées of the Gosset range by its prolonged maturation time. Preserved in the cellars of the Gosset house, this champagne has thus benefited from a long rest in the bottle for a minimum of 12 years on the lees.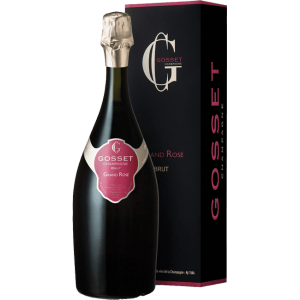 it evolves with notes of berry fruits and is distinguished by a dressy marriage between freshness and maturity. Very nice balance between Chardonnay and Pinot Noir grape varieties. A benchmark champagne for lovers of great rosé champagnes!
Before grabbing our train back to Paris we will visit the Musée d'Epernay in the former Chateau Perrier.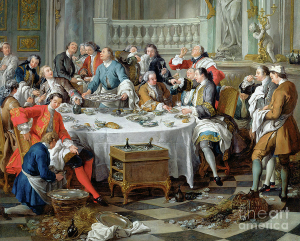 THE OYSTER DINNER by Jean Francois TROY 1735
The first time a bottle of champagne was depicted in a painting
250 euros per person (not including the train)
Limited to the first 10 signees-Reserve today at Terrance@paris-expat.com or press the button below: