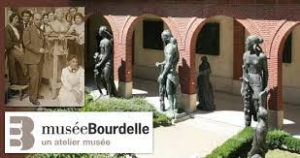 Figure 1 Bourdelle Museum, 18 rue Antoine Bourdelle, Paris
Review by Beverly HELD Ph.D
What museum shall we talk about today ? How about the Musee Bourdelle, in the 15th arrondissement, on rue Antoine Bourdelle. Have you ever heard of this sculptor, Antoine Bourdelle ? Have you ever been to this museum ? Maybe your answer to both questions is no, but for the first, you have probably seen his sculptures around Paris without knowing or maybe even wondering who the sculptor was. I'll tell you about those in a minute. And for the second, well, I am hoping this review will convince you to check the museum out when the 'Open' sign reappears on small museums and then, hopefully, if we are lucky, before too long, on large ones, too. The first time I wandered into the museum I was 'blown away' by the enormous size of the sculptures, by the huge size of its exhibition spaces, by how well the space suited the sculptures, and to be honest, by the size of the ego that must have been behind both. In fact, the museum has been only been this size since 1992 when the architecture superstar Christian de Portzamparc (first French architect to win the prestigious Pritzker Prize in 1994, age 50) designed a monumental exhibition space that is perfectly suited to the museum's permanent collection and to the prestigious temporary exhibitions it hosts. (Figure 2)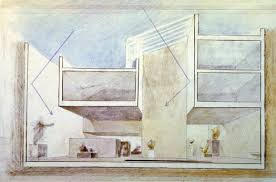 Figure 2.Bourdelle Museum extension by Christian de Portzamparc, 1992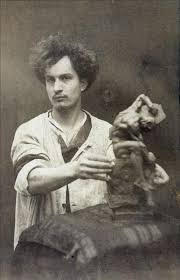 Figure 3.Photograph of Antoine Bourdelle as a young man
When Antoine Bourdelle moved here, at the age of 24, in 1885, (Figure 3) when it was called impasse du Maine, it was a simple artist's studio, one of many in the area. Other artists came and went, Bourdelle stayed. And for 44 years, this is where he lived and worked. In the early 1920's, as he approached his 60th birthday, he began thinking about his legacy, as one does. He determined that to preserve his life's work, he had to create a museum, 'as Rodin did" (Bourdelle quote). The sculptor began designing buildings for his museum. The buildings Bourdelle imagined stayed on paper for the next twenty years, during which time the project was nearly abandoned. For example, soon after his death, his workshop, studio and surrounding land were threatened with compulsory purchase by the state. Just in time, Gabriel Cognacq, Director of the Foundation Cognacq-Jay, nephew of Ernest and Marie-Louise, (founders of La Samaritaine, you remember) donated sufficient funds to buy it all for the museum. The insistent persistence of his wife (second wife, formerly muse and mistress) and their daughter, kept the project moving forward. Finally, in 1949, twenty years after Bourdelle's death, the City of Paris agreed to accept the bequest of workshop, studio, land, the artist's own work and his art collection. That is never an easy decision, bequests like these cost a lot of money to maintain and their value and importance has to be justified.
Today the museum contains marble and bronze statues by Bourdelle, original plaster casts of some of his finest works, document archives and his personal collection of works by, among others, Eugène Carrière (who had a studio nearby), Eugène Delacroix, Jean Auguste Dominique Ingres, Pierre Puvis de Chavannes, and Auguste Rodin. The museum you visit now is the result of a 1961 expansion (to mark the centennial of Bourdelle's birth) and the 1992 expansion by Portzamparc. The exhibition spaces are surrounded by gardens connected by paths, with benches to sit upon and examples of Bourdelle's works to gaze upon. (Figure 4)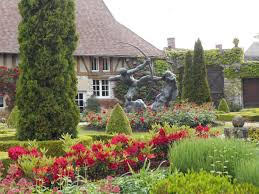 Figure 4. Bourdelle Museum, sculpture garden
Before I tell you any more about the museum, I think we should talk about Antoine Bourdelle, whose name you may not know. On the face of it, that's puzzling, because he worked in Rodin's studio for many years and was Giacometti's teacher. Both of these sculptors are very well known to us today. But Bourdelle's monumental sculptures have lost their luster in a way that neither Rodin's work nor Giacometti's strung out figures, have. (Figure 5)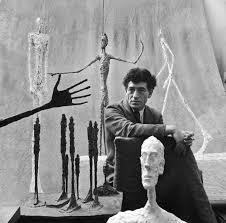 Figure 5. Alberto Giacometti with his sculpture
I am reading a book now, about George A. Lucas, a Baltimore collector and art advisor who lived in Paris his entire adult life, from 1860 to 1909. He knew James McNeal Whistler from home and became friendly with Mary Cassatt in Paris. Yet the French art he collected and helped his wealthy American businessmen purchase was all Salon sanctioned art. He wasn't prescient in his tastes, he had no interest in buying for himself or his clients the Impressionist art he could have acquired for pennies at the time. I mention this because taste changes and the artists whose work George A. Lucas collected, like the sculpture of Bourdelle, have almost completely fallen out of favor today and are now mostly forgotten. Bourdelle is a little different in that we can see examples of his work as we wander around Paris, which I hope we will be able to do soon, without a signed, dated and timed Attestation in hand. But I digress.
Okay, right, where was I? Oh yes, Bourdelle was born in Montauban. Do you know who else was born in Montauban? That's right, Jean-Auguste-Dominique Ingres, Jacques Louis David's prize pupil whose gorgeous paintings of odalisques and other partially nude women you surely know.(Figure 6)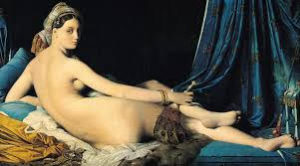 Figure 6. Jean-Auguste-Dominique Ingres, Grand Odalisque, 1814
I visited the Ingres Museum in Montauban some years ago, not realizing that the museum honored both of its native sons. I guess the name should have been a giveaway, MIB - Musee Ingres Bourdelle (I wonder if that was its name then, too, well, never mind). Now I have an excuse to return, if I want one, although it was a sleepy little town when I was there but at least since then the museum has been renovated. Right, back to Bourdelle. Antoine was the only child of a weaver and ebonist (carpenter/cabinetmaker) so it is no surprise that he showed artistic inclinations as a very young child and that he spent his time at school drawing rather than doing his studies. He didn't stay at school very long. He was apprenticed to his father at age 13. At 16, he was on his way. First stop, art school in Toulouse, next stop Paris. By the age of 24, he had found a workshop at 16 impasse du Maine, (now rue Antoine Bourdelle). He got some commissions, but he wasn't earning enough to survive so he joined Auguste Rodin's studio. Whether he worked 'for' Rodin or 'with' Rodin probably depends upon whether you asked Rodin or Bourdelle. But Bourdelle stayed with Rodin from 1893 to 1908, for 15 years.
In 1900, Bourdelle with Rodin and another sculptor, founded an art school in Monparnasse to give free sculpture lessons. In 1910, Bourdelle began teaching at the Academie de la Grande Chaumiere, where Alberto Giacometti was one of his students.
Back in the day, Bourdelle received lots of important commissions, for example, from 1910-1914, he worked on the decorative bas reliefs for the interior and the exterior facade of the Theatre des Champs-Elysees which were based upon the theme of Apollo and the Muses. (Figure 7) (Figure 8)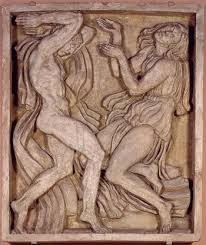 Figure 7. Antoine Bourdelle, Theatre des Champs Elysees, bas relief, 1910-14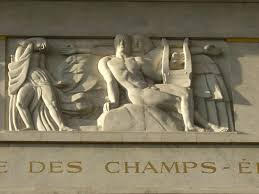 Figure 8. Antoine Bourdelle, Theatre des Champs Elysees, facade, 1910-14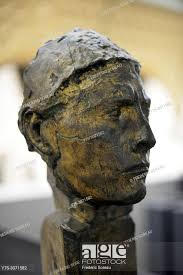 Figure 9. Antoine Bourdelle, Head of Apollo, 1909, Musee d'Orsay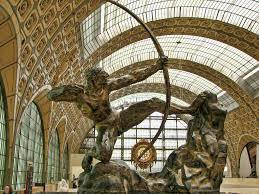 Figure 10. Antoine Bourdelle, Hercules the Archer, 1909
In 1913, his 'Head of Apollo' (Figure 9) and 'Hercules the Archer' (Figure 10) both of which are at the Musee D'Orsay traveled to New York where they were part of the very important Armory Show of 1913 that introduced modern art to America. And in 1914, thirty of his works were displayed at the Venice Biennale, including the 'Dying Centaur'. (Figure 11)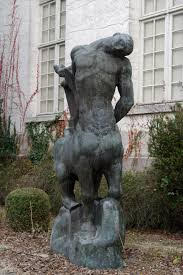 Figure 11. Antoine Bourdelle, Dying Centaur, 1914
I have seen several temporary exhibitions at the Musee de Bourdelle, two in conjunction with the Palais Galleria, the museum of fashion and fashion history. One exhibition was on the work of the Spanish fashion designer, Cristobal Balenciaga entitled 'Balenciaga, l'oeuvre en noir', Balenciaga's couture dresses were displayed alongside plaster casts of Bourdelle statues in the Great Hall, in Bourdelle's studios and most powerfully, in the contemporary Portzamparc wing of the museum. As the museum guide informs us, "Balenciaga's work sets up a powerful, black-on-white dialogue…" with the sculpture of Bourdelle. (Figure 12)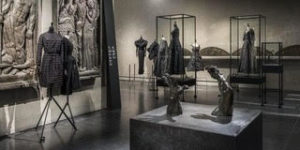 Figure 12. Bourdelle Museum, 'Balenciaga, l'oeuvre en noir,' exhibition
Another exhibition, again with the Palais Galleria which is closed for renovations, was called 'Back Side / Dos a la Mode" and like the Balenciaga exhibition, this one spread throughout the museum, each space uniquely suited to the fashion displayed. (Figure 13)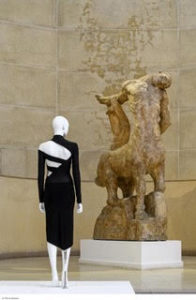 Figure 13. Bourdelle Museum, 'Back Side / Dos a la Mode,' exhibition
One area explored the similarity between sculpture and fashion, in particular men's vests, both of which are typically meant to be seen from the front, and so are unfinished in the back. Other examples stressed the complicated back fastenings of women's clothes and offered another lens through which to view the "sculptor's powerful, muscular backs and the slender outlines of his sculptures". (Figure 14)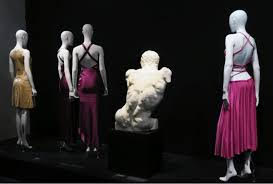 Figure 14. Bourdelle Museum, 'Back Side / Dos a la Mode', exhibition
Finally, I will mention a third temporary exhibition which I saw here, Transmission/ Transgression, this one celebrating the sculptor himself, as a teacher and the different and varied career paths taken by some of his students. During the forty years Bourdelle taught, he welcomed nearly five hundred students from as far away as China and Brazil. At various times, he was not only a teacher, but a mentor and even surrogate father (and with at least one, lover). Some of his students became famous like Alberto Giacometti and Germaine Richier. (Figure 15)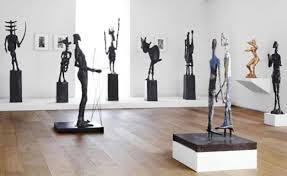 Figure 15. Germaine Richier, student & assistant of Antoine Bourdelle
Others returned to their native countries and became teachers, passing on the lessons they learned from Bourdelle. As the exhibition shows, whatever career path then eventually followed, many profited in one way or another from their magical moments with an inspired and inspiring master.
This is a gem of a museum with a permanent collection well worth knowing about, which offers temporary exhibitions that are perfectly suited to the museum's collection.