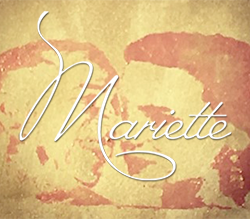 Venezuela (Alfredo) and Calabria (Valentina) meet at this tiny and charming French gastronomic restaurant. Chef Alfredo comes with starred training having studied with Paul BOCUSE and cooked with Christian CONSTANT and Guy MARTIN.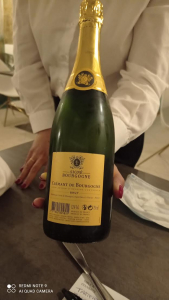 Valentina has an exemplary palate that she showed off with the champagne we were served on arrival. OOPS-it wasn't champagne but a Crémant de Bourgogne Signé-I dare you to taste the difference without peeking at the bottle.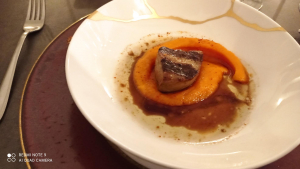 The 70 euros menu de surprise-no choice-the chef reigns, was composed of Amuse-Bouche, entrée, plat, fromage ou dessert. I was expecting a tiny jigger of cold soup or some other nouvelle cuisiney nibble but what a I got was foie gras on a bed of puréed sweet potato drizzled with 25-year old Spanish vinegar. And for an additional 30 euros Valentina will select three perfect accompaniments for your meal.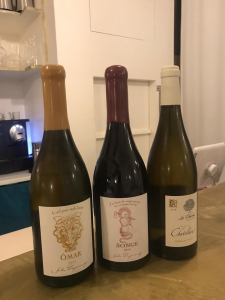 The pleasant surprises continued with a tartellete de moules with a crunchy onion crust, bathed in a creamy moule sauce that Valentina presented with a White Beaujolais (100%) Viognier that was a stunner.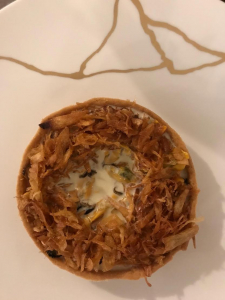 I've been served lotte all over the world (touch of hyperbole) and it usually a single medallion with vegetables-not at Mariette. Valentina carved a gigantic fish table side into 2 huge portions and then halved them. Each half of a half was a meal in itself. From her cave another surprise from the same domaine as the white, a Beaujolais pinot noir and not the customary Gamay that dominates Beaujolais.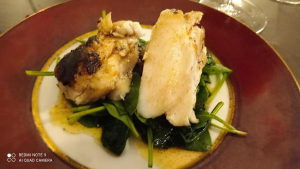 I finished with a cheese plate and a premier cru Chablis and my daughter opted for a tower of milles-feuilles à la vanille bourbon caramel ice-cream.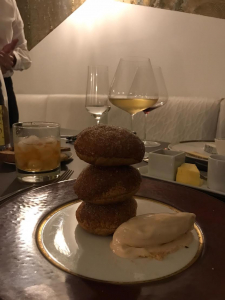 No coffee, but an incredible, unctuous, fine de Bourgogne.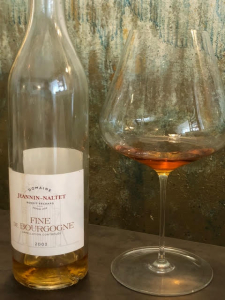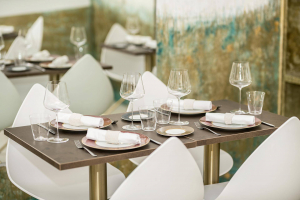 24 rue Bousquet, Paris 7eme
01 4551 7882