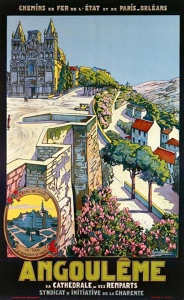 M and I arrived late on a Monday afternoon after a 2 hour train ride and were blown away by the magnificent three story home that Loui created. Beautifully decorated rooms (3 rentable bedrooms) merci to the brocantes, a garden and a rooftop terrace for sunbathing. She served a welcome to Angouleme pineau de charente made for family consumption by her friend Hervé, after which we walked to the ramparts featuring a statue of General Carnot.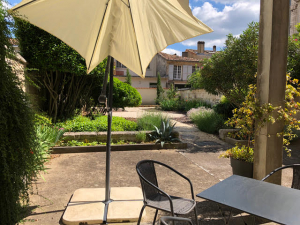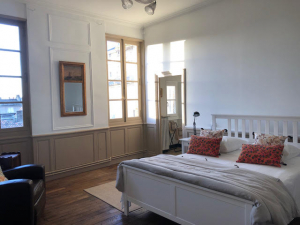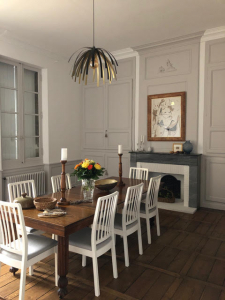 The town is vibrant at night, crammed with restaurants on meandering streets. Tonight was La Cour where we shared foie gras and devoured a slow cooked magret de canard-imagine 7hour lamb, washed down by a local red.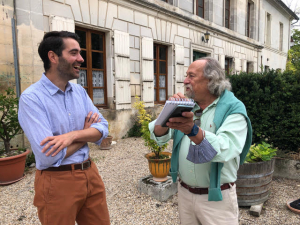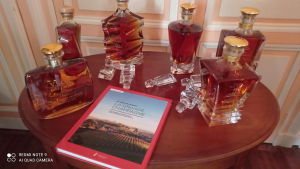 Coffee and toast in the morning and we were off to visit and taste Cognac Paul Giraud. Paul Giraud, the 7th generation Piraud who guards the heritage with his father, a passionate racing car driver, greeted us and gave a very informative and easy to digest tour followed by an even easier to digest tasting of the full range of his spirits-VSOP, XO,etc.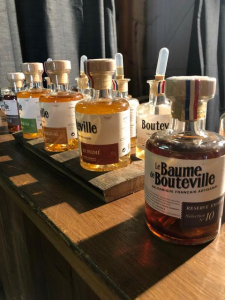 Prior to lunch on the terrace of Le Mas Charentais we made a quick stop at La Baume de Bouteville to taste and stock up on their balsamic vinegar.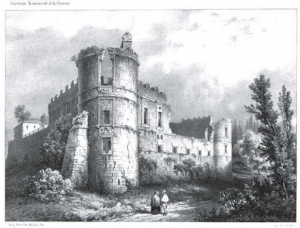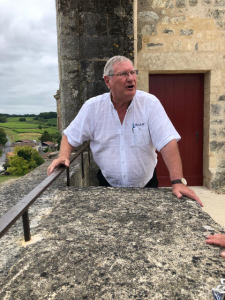 Construction of the Chateau de Boutveville began in the ninth century and just a few years ago a massive renovation commenced under the loving stewardship of "Jacky" the seven time mayor of this village of 340 souls. It is only open to the public on Wednesdays as part of a guided tour but since hizzoner has the key he was able to give us an anecdote filled tour. He is larger than life, both physically and in spirit, and is almost worth the visit himself.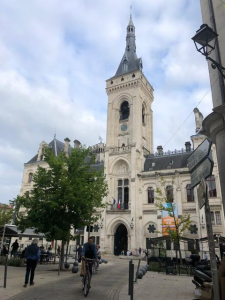 On Wednesday we first stopped at the Tourist Office in the courtyard of a medieval castle that also functions as Le Mairie and then we took a short walk to the magnificent covered market recognised as one of the most beautiful in France. Just across the street the exuberant Paris expatriate Jacky at le Meilleur de France selects and stocks only the finest products and will offer fascinating descriptions.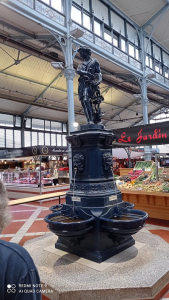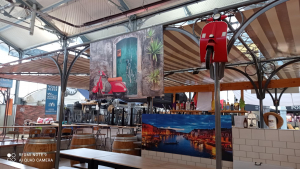 Our final day of the first of many visits began a Cognac Delamain (Jacky's favorite) for a tour and degustation before a delightful lunch on the terrace of Graines & Garenne. And prices are not Parisian. A truly superb 3 course meal for only 22 euros.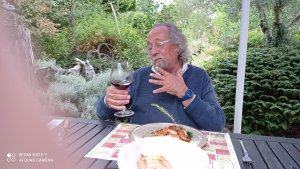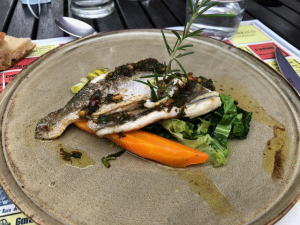 Our final stop of this visit was to the caviar farm ..... for champagne and caviar-How very Cole PORTER.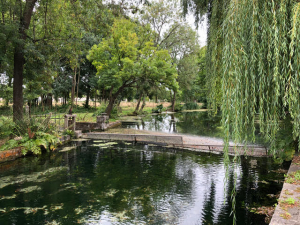 I am developing a more inclusive visit to the region featuring museums and wine tastings-details soon but since it will be limited to 6 participants please let me know if this interests you at Terrance@paris-expat.com and I'll put you on the waiting list