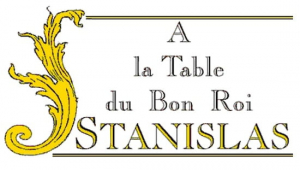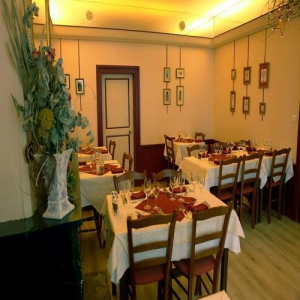 Enjoy historical and delicious French and Polish cuisine based on recipes created during the 18th century reign of Good King Stanislaus.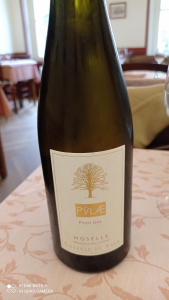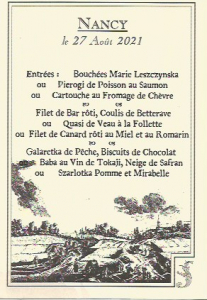 Our waiter started us off with a dry Pinot Gris that was so good we stayed with it throughout the meal.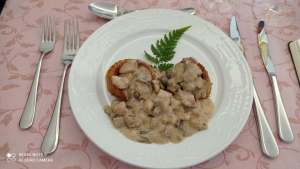 It drank very well with Bouchées Marie LESZCZYNSKA( King Stanislaus' daughter), a riff on the classic Bouchées à la Reine.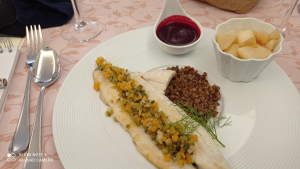 Our main course was a roasted filet de bar sprinkled with diced vegetables, ta timbale of turnips and topped with a coulis of beets.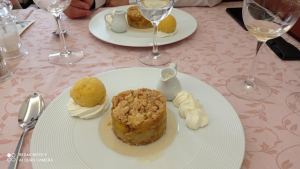 M opted for the Szarlotka of Pomme et Mirabelle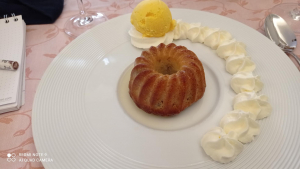 and since I love Baba au Rhum I tried the King Stanislaus version with Tokay substituting for rhum.
The obligatory eau de vie Mirabelle and this luncheon fit for a king was complete.
A la Table du Bon Roi Stanislas
Adresse : 7 rue Gustave Simon, Nancy, Lorraine
Téléphone : 03 83 35 36 52
tablestan@free.fr